SOIC - Small Outline Integrated Circuit
The 'Small Outline Integrated Circuit', or SOIC, is a small rectangular surface-mount plastic-molded integrated circuit package with gull wing leads. The leads protrude from the longer edge of the package. It is one of the most commonly used surface mount packages today.
You May Like These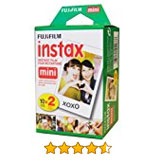 Fujifilm INSTAX Mini Instant Film Twin Pack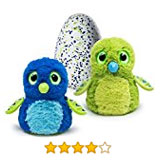 Hatchimals Draggle - Blue/Green Egg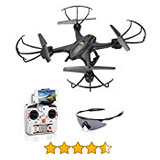 Holy Stone X400C FPV RC Quadcopter Drone with Wifi Camera Live Video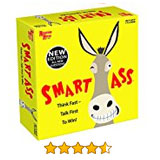 Smart Ass, the game where it's OK to yell out the answer, even when it's not your turn
SOIC packages are JEDEC-compliant, and come in a variety of body widths, the most popular of which are 150 mils or 3.8 mm (narrow body) and 300 mils or 7.5 mm (wide body). The standard SOIC lead pitch is nominally 50 mils (1.27 mm). The SOIC may be shipped in tubes or tape and reel.
A similar package outline that has J-formed leads instead of gull wing leads is known as the SOJ.
Table 1. Properties of some SOIC's
Number
of Pins

Body Size

Body Thickness

Lead Pitch

8

3.8 mm x 4.9 mm

1.45 mm

1.27 mm

14

3.8 mm x 8.6 mm

1.45 mm

1.27 mm

16

3.8 mm x 9.9 mm

1.55 mm

1.27 mm

20

7.5 mm x 12.8 mm

2.4 mm

1.27 mm

24

7.5 mm x 15.4 mm

2.5 mm

1.27 mm

28

7.5 mm x 17.9 mm

2.5 mm

1.27 mm

32

7.5 mm x 11 mm

2.35 mm

0.65 mm
Figure 1. Examples of SOIC's: 8-lead SOIC (left) and 28-lead SOIC (right)
See also: SOIC/SOJ Packing in Tubes and Tape and Reel
Copyright © 2001 www.EESemi.com. All Rights Reserved.